What We Do
St. Gabriel's Foundation provide a range of specialist services and therapeutic interventions for children with disabilities from the Mid-West. 64 children with disabilities attend St. Gabriel's special school situated on the Dooradoyle campus.
St. Gabriel's also provide Hydrotherapy and Orthotic services to children with disabilities and to people in the wider community who benefit from using these services.
Located on the Dooradoyle campus is the Central Remedial Clinic (CRC) who provide seating and assistive technology to clients.
Together these facilities have helped create a more integrated, client-friendly service for children, their families and adults with disabilities.
Our Mission
Our mission is to be adaptable and flexible in meeting the needs of children and young adults
with disabilities and their families in the MidWest. We aim to provide transparency in all that
we do and hold ourselves accountable to the highest standards.
Our Values
Our values are reflected in the daily work we do and provide the basis of our interactions and communication
with those attending our services. They are based on a set of principles which include: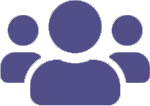 Valuing Everyone's Contribution
Children's Respite
St. Gabriel's Respite House opened in 2021 and is located in Mungret on the outskirts of Limerick. The respite house is a dedicated centre that will give respite breaks to children who require round-the-clock care and attention.
The centre will cater for children from Clare, Kerry, Limerick and Tipperary.